Dr Elliot Pike – House Officer of the Month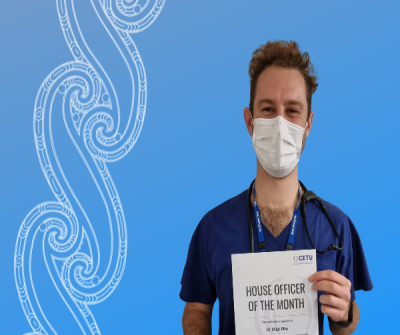 "Elliot was an absolute pleasure to work with on Ward 63. He displayed exemplary professionalism, commitment and interpersonal skills.
"He is kind-hearted and genuinely cares for his patients. This was evident when an elderly patient he had been looking after for several weeks wanted to give him a hug on the day of her discharge.
"He was a great team sport during what was an incredibly busy run in General Medicine with high numbers of patients to care for and was always looking out to help his fellow house officers and registrars.
"He got along great with the team on the ward which brought such an uplifting vibe to the work environment."
Love your mahi, Dr Pike!
Last modified:
← Back to the news